We now have a clad sash option in our Quiksash line of products to fit a Rockwell clad window.  The Fenster Quiksash is a re-engineered version of the original brand's sash altered to receive our proprietary aluminum cladding profiles.  All Quiksash models  including the Rockwell clad window, are similar in design and appearance from the exterior, bringing consistency to the product.  However, all Quiksash models maintain design elements from the original profile guaranteeing a perfect fit and function in the existing window frame.  Utilizing current glass technology, your window's energy efficiency can be significantly upgraded and still keep the original look without replacing the whole window.  A Fenster Quiksash is also a cost effective solution for hail damage.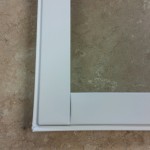 As you can see, from the exterior the Quiksash model is virtually identical to the original Rockwell clad window.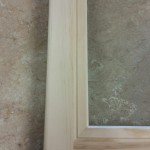 The noticeable difference from the interior is a perimeter glass stop.  Quiksash uses a wet glazing system eliminating the rubber glazing boot for better performance and lifespan.
Order your Fenster Quiksash Rockwell clad window replica today at www.fensterUSA.com