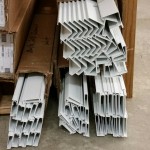 Malta window cladding now available!  We are excited to announce we have received our first shipment of matching Malta window cladding for two popular vinyl clad Malta window models.  We now can offer after-market replacement cladded sash for Malta vinyl clad double hung windows and Malta vinyl clad casements shown below.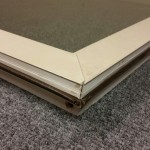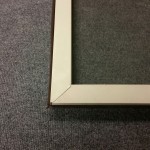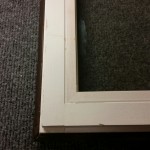 The vinyl clad casement shown here has a mitered corner, foam filled perimeter weatherstrip and an interior glass stop.  Fenster part number MT200-C.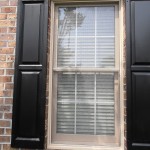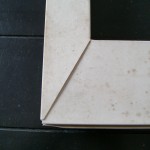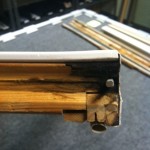 The vinyl clad double hung shown here is a boot glazed window with a sharply mitered corner on the lower sash.  Most models had a torx screw as the lower tilt pin and a helicopter pin screwed in through the cladding on the upper.  This window was produced for many years from the mid 80's through the mid 2000's.  All looked the same, but with differences of note.  Earlier models were boot glazed with two different glass thicknesses.  The newer is a wet glazed sash with an interior glass stop.  The Fenster after-market unit will match the newer model with the interior glass stop, but WILL fit the older models since the sash profiles otherwise were not altered.  The Fenster part number for a complete cladded sash is MTDH250-C (upper or lower).
We are currently stocking WHITE Malta window cladding for both models.  Beige/sand can be special ordered with a minimum quantity of 10 sash.  Place and order request today at www.fensterUSA.com or email sales@fensterUSA.com