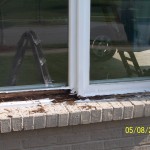 Attention contractors!  Wood windows are going bad by the millions across this great country, and someone needs to fix them now!  What once was a joke among new window dealers is now a lucrative niche business offering homeowners an economical and less invasive solution to their rotten wood windows.  Unlike a government that couldn't stay open for business, you can be knee deep in work in no time!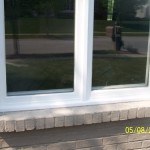 We are seeing a growing trend in this tough economy to re-use, repair, and restore.  This is now possible for the window industry with Fenster products.  In a competitive market, it is necessary to distinguish yourself from your competitors with a specialty few others can offer.  We are flooded daily with homeowner inquires searching for replacement parts to repair rotten windows.  We want to pass these opportunities on to contractors across the country that represent Fenster products.
As a window repair specialist, you control your pricing based on what the market will bear.  Forget the old 'time and material' way of thinking. This is a great service to the homeowner, considering (1) how much the windows cost to begin with, and (2) how much a whole new window will cost as their alternative.  Typically, a window repair specialist can achieve 20-50% margins on product and double or even TRIPLE their normal hourly rate and still comparatively price their service at 30% the cost of what a new window will run.  That's a win/win for both you AND your customer.  With smart, aggressive marketing, you can quickly become one of three options for every window project in your service area.
Check out our Earn Money page to contact us today and get started repairing windows tomorrow!