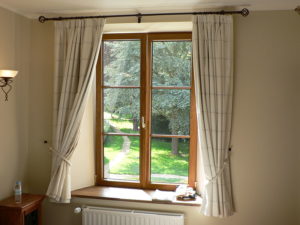 Part of owning a home is staying on top of the maintenance that comes with it. While they won't require frequent upkeep, windows are a big consideration. The style of window that you include in your design might vary, from sliding to double hung to sash, but many homeowners have found that casement windows are better in their home design.
Casement windows are windows that are attached to their frame by one or more hinges at the side and open at a 90-degree angle. If the hinges are placed at the top of the window, they are referred to as awning casement windows, and if the hinges are at the bottom, they are referred to as hopper casement windows.
Because they play such an important role in your home's exterior, windows are manufactured to last for decades. If your home is older, it's likely the windows were there before you even moved in. 
There are a several benefits that casement windows provide, especially if you're committed to your home's performance.
1. Optimal Ventilation
If you're planning on staying in your home for the long term, the design of the home should support your family's comfort and health. 
Windows play a large role in your home's ventilation, which is crucial for indoor air quality. 
"Air indoors can build up high levels of moisture, odors, gases, dust and other air pollutants. To keep the air safe indoors, fresh outdoor air is needed to dilute these indoor pollutants," according to the American Lung Association. 
Casement or crank windows are an ideal solution for home ventilation. These windows are often used in more narrow openings and are operated with a lever or crank to swing open or closed. Most casement window models operate so that they open completely, making it possible for more air to pass through the home.
2. Convenience + Accessibility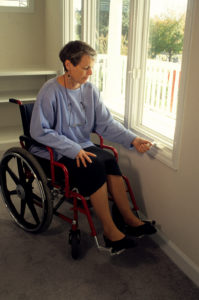 Because of how casement windows open, homeowners are able to reach through the opening and clean or inspect them a bit more easily than they would other types of windows. 
The crank used to operate a casement window also makes it a great solution for people with disabilities or older homeowners, who might otherwise struggle with pushing open a heavy or stuck window.
3. Energy-Efficiency and Performance
Casement windows provide the best possible seal against outside elements: The window's locking mechanism secures it in three places to the frame. If you're looking for ways to save energy in your home, a casement window might be your best and highest-performing solution. 
In a research article for Building and Construction Technology at UMass, Paul Fisette writes about what to look for to ensure your window design supports energy-efficiency: 
Frame:

"About 25% of a window's area is represented by its frame," he says, "so the frame material should be thermally non-conductive." 

Hardware:

He also suggests inspecting the casement window's hardware and connections where the frame is held together. "Top quality hardware and weatherstripping should be thoughtfully fastened around the sash opening to limit air leakage," suggests Paul.

Weatherstripping:

"Weatherstripping needs to seal tightly after many hundreds of window closings, rain wettings, sun-dryings and winter-freezings." 
When you're considering the energy-efficient qualities of casement windows, look for the labels and ratings: The two most common energy ratings on an NFRC label are U-factor and Solar Heat Gain. The ENERGY STAR® label, developed by the U.S. Environmental Protection Agency and Department of Energy, will also tell homeowners how well their windows perform. Click here to learn more about how to tell if your window has a good energy rating.
4. Cost-Effective Solutions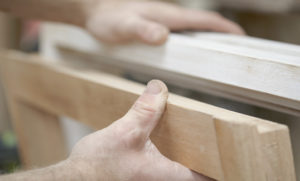 Some contractors might tell you that your entire window needs to be replaced, especially if the units are older and replacement parts are obsolete. But repairing a casement window may be easier than you think. 
If your window frame is in good condition, you might only need to replace the casement window parts, the window sash or the casing around the window's glass panels. Older and wooden windows often cost more to replace, but a replacement wood window sash is a cost-effective solution.The QuikSash Clad/Wood Casement Sashes available from Fenster are manufactured to perform at higher standards than your original windows by correcting engineering flaws (like boot glazing or exterior glazing stops). All Fenster sashes come with low-E glass and durable weatherstripping, which saves you additional money on energy bills.
5. Home Protection
Some window styles stop intruders better than others might. "With other windows, breaking the glass makes it easy to fully open the window," writes Lee Hollander for The Spruce. 
But casement windows are only operable by turning the lever or crank on the window. "Breaking the glass gives access to the crank," explains Lee, "but it is difficult to turn the crank through broken glass. Some homeowners make their casement windows even more secure by removing the crank from the window and keeping it nearby but out of reach."
6. Traditional (But Innovative) Design Detail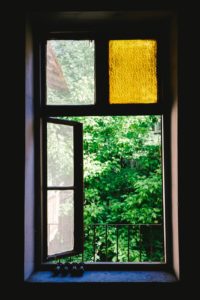 Are casement windows better when it comes to your home's style? Many homeowners prefer the modern look of casement windows, along with the fuller opening that it provides. 
And this type of window has been in style for centuries. Casement windows were the norm in homes in the United Kingdom, allowing homeowners to properly control ventilation in their spaces before the sash style was eventually introduced in the late 1600s. Casement windows are a traditional design that's just as beautiful today as they were centuries ago, and they will still be beautiful in the centuries to come.
Working With Reliable Window Solutions
Whether you're looking at a home window replacement or just keeping up with maintenance, you might find that casement windows are better solutions for energy-efficiency and home design than you thought. 
When you work with trusted brands like Fenster, you know you'll be able to find quality solutions needed for your casement windows, even when you're looking for obsolete parts. 
Find additional solutions for your window replacement project by following a few of our tips here.