Ordering Info Checklist
What You'll Need & Where You'll Find It
If your windows need an update, you've come to the right place. When you order window replacement parts through Fenster, you'll be able to replicate nearly any original part to help you complete your update or repair.
What You'll Need
Before You Start: Tips From the Pros
Homeowners should first assess whether a window repair or replacement is totally necessary.
If you're updating your entire exterior, building codes require that the windows are also compliant so replacement may be necessary.
If you just have broken hardware, foggy glass or minor wood rot, you only need a quick repair.
Companies like Fenster make repair easy on homeowners: Our sash replacement parts cost less than a full window installation (and won't take nearly as long). Fenster is an online retailer, so homeowners can submit all of their information through our website to place an order.
Because phone and fax orders aren't accepted, you'll need to enter exact measurements into our order forms, so it's important to ensure you measure the window accurately.
The information needed for a window sash replacement is technical.
If you're at all unsure about measuring, it would be best to hire a professional to help out with the job.
Measuring Your Window
Measure your window twice so you only have to buy parts once!
If you order something too small, you'll need insulation and shims to keep the window in place and prevent leaks.
If you order something too big, you'll either need to wait on new parts or will have to accommodate the window with a redesign.
Just remember a few things when you're measuring:
We accept edge to edge, net sash sizes only.
NO GLASS OPENINGS PLEASE. Do not measure the glass opening, include weatherstripping in your edge measurement, or provide the frame size.
Take all measurements from the exterior side of the sash.
Do NOT adjust your measurements for fit. Our standard practice is to undersize sashes by 1/16" or more depending on our installation experience.
Heights of double-hung sashes are NOT required. Our sashes are designed to fit the opening, NOT match your original sash heights.
For some models, we may ask for a sash "thickness". This is the dimension from inside face to outside face, NOT the width of the cladding face.
Wood materials can swell and bow over time, so take measurements in a few places and use the most common measurement.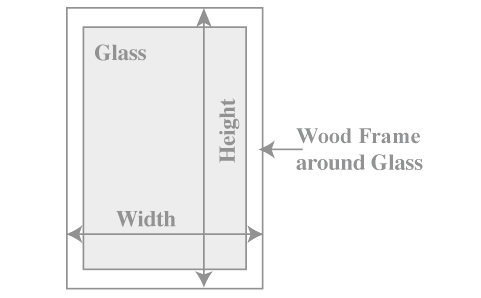 Ordering From Fenster
You'll need to fill in as much information as possible on your window replacement parts. You can review Fenster's sash catalog to find a replacement that fits your home's original window design. You'll need to determine which sash profile matches your window: Knowing the brand isn't enough. We have several versions of each.
Fenster offers products that resemble nearly any brand of roll-form window sash, and we guarantee the quality and function of our replacement parts. The order forms are separated into three categories: casements, double-hung and balance (jambliner) kits.
You'll need the measurements for the window you're updating, and will also want to note the information on the model, year and series of the original parts (if known).
You have the choice to add replacement hardware if you need it. Then, each of the forms includes ordering information for sash finishes, glass efficiency, glass grill options, and dimensions.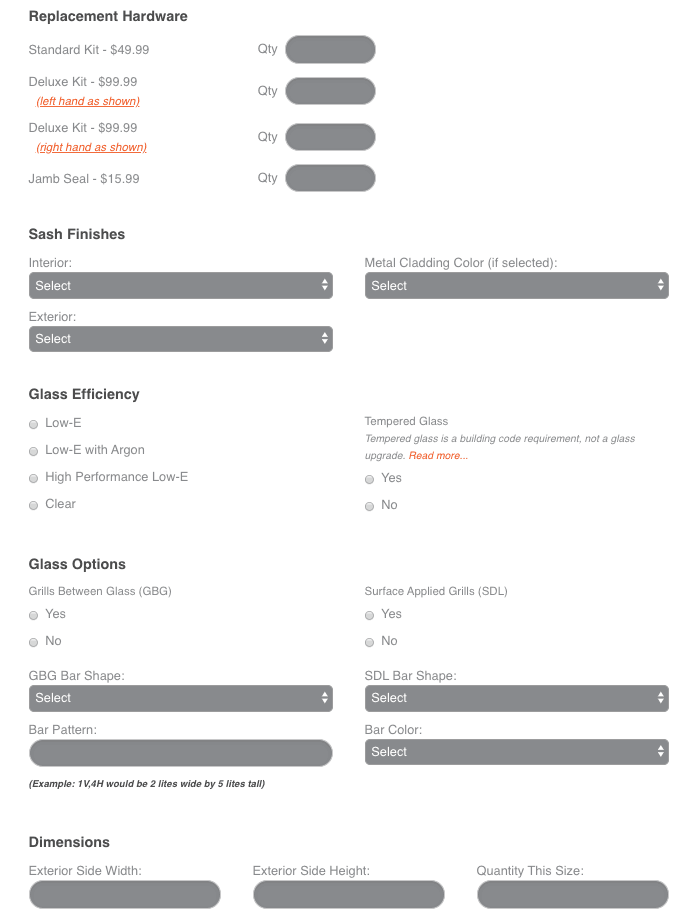 Pricing for the replacement parts are listed on Fenster's product pages so you can budget for your project. When you're ready to order, you'll have the option to receive a quote, which is good for 10 business days.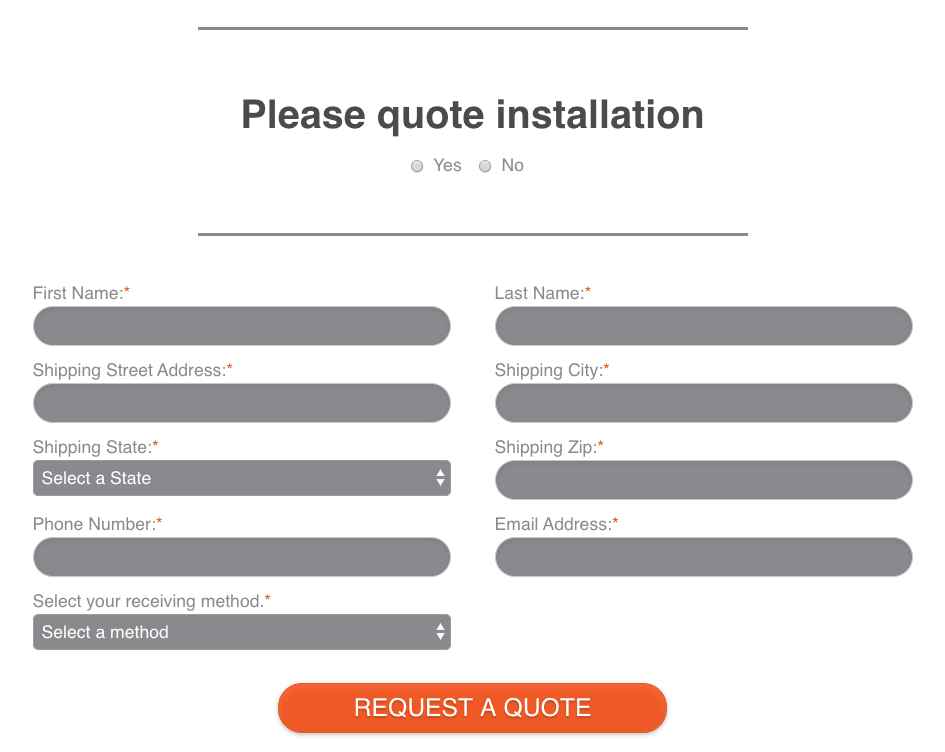 Receiving Your Order
Once you complete the form, you'll receive an email from Fenster with the order confirmation and any additional questions.
Upon your approval of the order, you will receive an invoice with online payment instructions via email within three business days.
Once full payment is received, your order goes into production.
Delivery times are seasonal, with lead times being the highest in the fall, from September through November.
Lead times are also affected by your choice of receiving method. (Check out the "shipping options" tab on each product page for more details.)
Typical lead time is 4-6 weeks. Orders with tempered glass or SDL grills can be up to 8 weeks. The final delivery date will be determined by your location and our truck routes to your area of the country.
Ready to get started?
Get a quote on your window replacement project by clicking and completing the order form that works for you: