Its funny how after 15 years in business and thousands of window sash made, that not a day goes by I hear another customer doubt the notion of window repair.  How is that possible?  Why is that a good idea?  I didn't know you could do that?
Well folks, I'm hear to tell you it is very possible!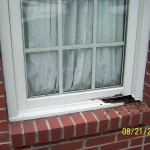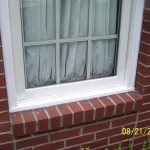 No this isn't putty.  It isn't a patch job!  A replacement sash and trim kit brings this window back to new condition for a fraction of the cost of a whole new window AND it matches the rest of the windows on the house.
I'm guessing you had a window salesman tell you windows can't be fixed?  I've heard that from home inspectors and even realtors.  This issue is about educating the public on their options.  New windows are not always your only, or even best option.  Window repair saves money.  Window repair is part of a huge renew-repair-restore movement in home improvement.  When done properly and professionally, can improve the existing window for less than a new one.
Let's talk about window repair being done poorly.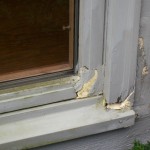 Putty doesn't work.  I'll give you cheap and temporary as your only positives here.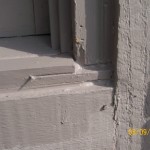 Look at this guy.  Won't bother to remove the vertical trim to properly repair the sill nosing.  Does this repair look original or even professional?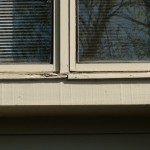 Um, only doing half the sill doesn't work either.  If one side went bad, what makes you think the other side won't go bad too?  You end up constantly revisiting that same window by only doing the bare minimum every time.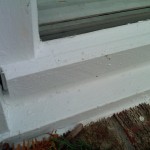 This one is my favorite.  The bottom of the sash was rotten so Mr. Joe pick-up's idea was to just nail another board over the face of the sash!  Oh, BTW, this was a bedroom window.  Do you think you could open that in case of an emergency?
Our biggest hurdle as professionals is over coming the stigma of these types of "repairs".  Your neighbor gets something like this done for as cheap as they can, but then realize after the fact, the cheap price solved nothing.  You in turn have the thought in your head, you certainly aren't going to waste your money on window repair after seeing what your neighbor got.
Window repair works when done properly by skilled professionals.  More importantly with the proper materials and products.  Here's where the sales pitch comes in.  Fenster Components is your destination for factory matched frame components, replica window sash from dozens of major brands, and many other components to rebuild your wood windows to their original beauty and function.  Visit our product home page today at: www.fensterUSA.com.