When the time comes to sell your home, looking around and wondering where your best investments lie in terms of what to replace, what to fix and what to leave be is always a dilemma. With the housing market finally turning around, more and more of us are considering placing the sign in the yard and putting our houses up for sale . But how do we know what will give us the most bang for our buck? What repairs can turn a showing into an offer? Does anyone know the best response to "what to do before selling a house?"
While there are no true hard and fast answers, other than the usual inexpensive options (paint, clean, basic landscaping, and then clean some more), there is one area where you can save big dollars while increasing the attractiveness of your home to potential buyers.  Windows that leak or have wood rot are a turn off to anyone considering purchasing your home. Buyers will perceive those as costly repairs, and often are hesitant to make an offer if they have concerns about the sellers' willingness to fix that problem.
"I don't do windows" is not the answer they will want to hear. (Is it ever?)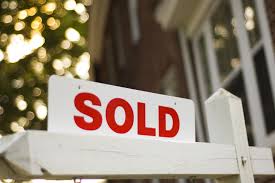 If you have issues with your windows, the answer to "What to do before selling a house?" is simple: repair, don't replace those windows prior to putting your house on the market. You can decrease your cost significantly while increasing your home's value and appeal. And by doing so, you'll head off that question before it ever becomes a concern.
Fenster Components carries replacements parts for nearly 20 window brands, even those whose manufacturers are no longer in business. Whether you're a do-it-yourselfer, or have a trusted contractor at your side, using our quality products can return your windows to their original beauty at a fraction of the cost of replacement. Give your windows a second life and your house a second showing by contacting us about window repair.
Work smarter. Work faster. Save money. Questions? Contact us via email or at 1.855.533.6872.