We get many inquiries about ordering vinyl jamb liners for wood double hung windows. Trying to match exactly what you had originally can be very confusing, if not impossible. Most folks think their hardware is brand specific, which is not the case. Jamb liners in particular are very common and universal to wood double hung windows of the '80s and '90s. Instead of the tedious challenge of matching balances and terminal ends, we've taken the guesswork out of this purchase by offering a universal vinyl window jamb liner replacement kit that will work on most major brands of wood windows. Our replacement kit features a universal fit vinyl jamb liner in white or beige, a heavy duty block and tackle balance, and new sash tilt pins to fit our balance. Regardless of the brand of window, if the window has vinyl, expandable jamb liners, our kit will work. Follow these easy steps to order the kit that is right for your windows.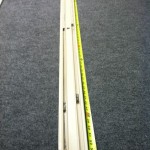 1.  Determine length. Measure the jamb liner from the top to the long point at the bottom.  Save this measurement.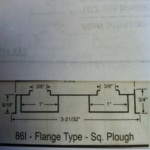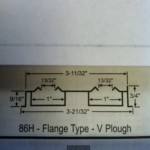 2.  Determine track shape. All wood sashes with this design had either a square-shaped groove or a "V" shaped groove. See the diagrams for examples.
3.  Choose your color. Our kits come in white or beige.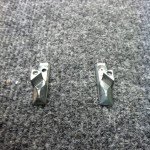 4.  Change tilt pins. When you receive your kit, remove your old tilt pins from both the upper and lower sashes and replace them with the new pins supplied in the kit. If your windows already had a similar block and tackle balance, there is no need to change the pins.
5.  Install the jamb liners. The jamb liners are simply held in by fins that fit into a vertical groove in the wood frame of the window. Squeeze the jamb liner at one end, and work it free from the groove. Install the new one the same way.
6.  Reinstall the sashes. Set the sash tilt pins into each balance terminal and tilt back into place. Push down on the sash to release the block and tackle and the balance will engage. Done.
Complete a quote form with the information you collected in steps 1-3. We can not provide you pricing or product without this information.