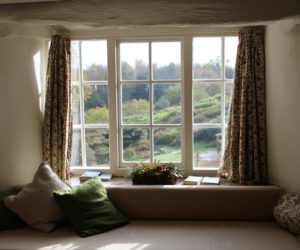 Wooden sash windows will eventually age and any damage will need to be addressed — but most homeowners don't have the time or money to deal with a major project like full window replacements. And nor should they have to! 
Most of the time, homeowners can use sash replacements rather than deal with an entire home window replacement project. But deciding which road to take can be tricky for many homeowners. 
In order to make that decision, it's important to gain enough knowledge to confidently decide what is best for you and your home. To help you with that, we've made this list of sash replacement benefits. 
1. Economic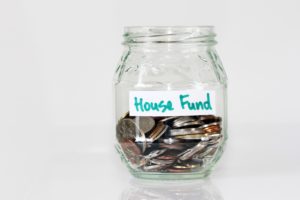 The cost of window replacement is dependent on the extent of parts that actually need to be replaced. Each part of the window replaced adds to the cost when, in fact, not all parts actually need replacing. On top of that, the labor costs of replacing windows can be difficult to swallow. 
Alternatively, sash window replacements are 30% of the cost of full window replacements with all of the benefits and less of the headache. This makes sash replacement an attractive and feasible option for many homeowners. And because they're quicker and easier to install, this saves even more on cost. 
While wood window sash replacements are more expensive than vinyl window sash replacements, going with a sash replacement is still far more economical than an entire window replacement — plus the wood window sash will last longer than vinyl. 
Check out Fenster's QuickSash wood sash replacements here. To learn more about window replacement costs, check out this blog. 
2. Long-Term Solution
Because the sash part of the window is separate from the frame of the house and the window panes, it can easily be removed and replaced while keeping the other parts intact. 
As most damage occurs within the frame as opposed to cracked glass, the window glass itself doesn't need to be replaced. With sash windows, replacing the sash is just as good as a full window replacement and lasts just as long. 
Also, a sash replacement can bring the window up to current technology standards without the cost and hassle of ripping out and replacing the entire window. And because sash window parts are individually removable, each part can be fixed mostly independently of the remainder of the window, meaning it'll be easier and more cost-effective to keep the window maintained over time. 
3. Maintain the Look of Your House
Homeowners want to make sure the look of their house is maintained and this is particularly important for homes built in the last few decades. They want the character to be consistent, and one of the most important factors in that is the windows. 
Having to replace one or two windows that are worn down or damaged could upset the look and character of the entire house, leaving homeowners wondering if all their windows need to be replaced.
They don't! Fenster's QuickSash double-hung sash replacement is designed to fit almost any painted or clad-wood tilt-in window, regardless of age or style. This even includes Caradco window sash replacement. 
Casement windows are no problem either. We also offer replica casement sashes of almost all casement windows for both older and newer homes. There really is no reason why the look of your house can't be maintained!
4. Easier Installation
Sash window replacement can be installed in two days or less with an expert like Fenster, while a window replacement project is a major undertaking and can disrupt your daily life in a drastic way. No homeowner wants that. Check out the Fenster website to see if you're in an available installation area.
Window sash replacement is straightforward. This means whether homeowners decided to do it themselves or decide to hire installation professionals, it's a quick, clean and simple job. 
If homeowners want to tackle this themselves, taking measurements is the first step and is quite simple. The most important thing to remember is to measure twice, order once! For more information about how to measure for sash window replacements, check out this blog. To learn more about the four-step process of removing a sash window, check this out. 
5. Think About the Mess
This may seem obvious given the ease of installation and how economical sash replacement is, but it (almost) goes without saying that the mess of sash replacement is virtually non-existent when compared to a full window replacement project! We felt this was something to highlight on its own because feeling as though your home is turned upside-down with renovations is difficult to face. 
Especially when you live in a colder climate and have to have holes in the side of your home overnight while the windows are replaced.
Get Started Today
There are just some things that homeowners don't want to face, and windows are one of them. We understand! That's why we've made it easier for homeowners to make decisions about the upkeep of their homes and windows. 
Ready to get started? Great! Check out our sash replacement line and gather all the details you need about ordering a sash window replacement for your home here. Then contact us today!